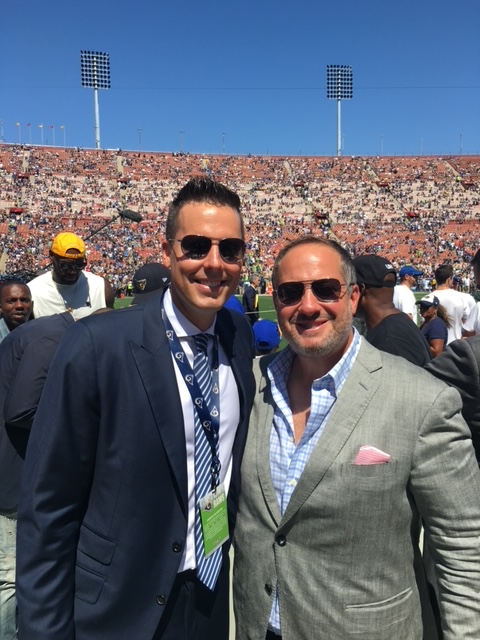 Thomas Kane is proud to support several different nonprofits and charitable organizations, both in Chicago and abroad.
Here are some highlights of his commitment to making the world a better place through volunteerism and philanthropy.
Feed-Chicago is a Chicago-based nonprofit aimed at feeding needy residents.
The nonprofit works to restore restaurants and bring their service employees back to the workplace. Feed-Chicago provides food — packaged safely and delivered with care — to the food industry workers that have worked so hard to keep the nation fed, even under the worst possible conditions created by the Covid-19 pandemic.
Thomas Kane, among other executives, was one of the initial funders of Feed-Chicago.
"The work they are doing goes beyond delivering an individual meal," Thomas said. "There is one big plan – restore food service work, feed heroes and nourish communities that need it most."
Many organizations have benefited from the meals provided by Feed-Chicago, including the Chicago Police Department -18th District, Rush University Medical Center, Chicago Youth Programs and Mt. Sinai, among others.
Food workers should be remembered and rewarded for their hard work during the pandemic, Thomas said.
"The hope is that we will remember the outpouring of generosity and goodwill we witnessed from our fellow Americans," Thomas said. "While it is nearly impossible to forget about the negative aspects of a tragedy, we can only hope that the positives far outweigh the bad and that we continue to learn valuable lessons along the way."
FIDF: Friends of Israel Defense Forces
As President of Friends of the IDF, Thomas feels strongly about advocating for the men and women serving in the Israel Defense Forces.
From the FIDF website:
"Friends of the Israel Defense Forces (FIDF) is a non-political, non-military organization that provides for wellbeing of the soldiers of the Israel Defense Forces (IDF), veterans and family members. We are the single organization authorized to collect charitable donations on behalf of the IDF across the United States, as designated by Lt. Gen. Gadi Eisenkot, IDF Chief of the General Staff in March 2017 and by Lt. Gen. Aviv Kohavi, IDF Chief of the General Staff in February 2019."
Thomas has been involved with the FIDF as President of the Central Region for four years and as an executive committee member for six years. Thomas sponsors 13 current and former soldiers who are in need of four-year scholarships to Israeli universities.
He is also involved with a variety of other civic and charitable organizations outside of his work that are focused on education and helping those most in need.